Our experienced waterfront home construction team is here to help you create the ideal property on the water.
At Sterling Custom Construction, LLC, we specialize in building high-end, luxury homes. We use only the best materials in all our construction, and we employ highly skilled craftsmen who take pride in their work. While great materials and work done by experienced artisans are certainly two qualifications for luxury homes, another thing that affects how luxurious a home feels is its location. It's hard to feel like you're in the lap of luxury when your home is squished into a lot in a crowded neighborhood, but it's easy to feel that way when your home is on a spacious waterfront property. If you are interested in building an oceanfront home or a waterfront home on the Intracoastal Waterway for year-round use or as a vacation property, we encourage you to reach out to us to learn more about our waterfront home construction services.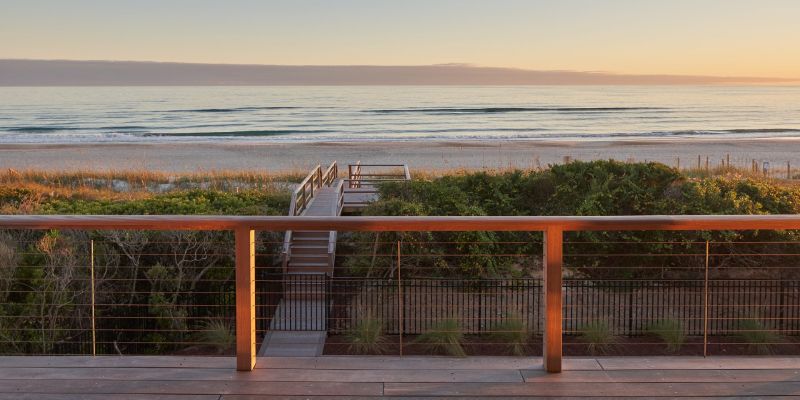 When you work with our waterfront home construction team, you can rest assured that we will do all we can to help you create the ideal home. We will carefully survey the property to ensure that your new home both fits into the landscape and gets to enjoy the best views. We'll also take the time to discuss your needs and design preferences in order to make sure your new waterfront home provides every possible comfort.
Our team is proud to serve the Wilmington, North Carolina community, and we want to help you create the perfect oceanfront or waterfront home. If you are interested in working with us for waterfront home construction, just give us a call to find out how to get started.