Jeremy Sterling Bishop – Owner
Jeremy Bishop grew up in the construction industry where, during his childhood, he saw his father work as a trim carpenter and cabinet builder. An interest in both construction and art led him to pursue a career in architectural design. After graduating from college with an associate degree in architectural technology, he went to work as a draftsman for a local architecture firm in his hometown of Morehead City, North Carolina. There, he worked on many municipal and state funded projects. Having a passion for true custom design, Jeremy moved to Wilmington, where he began working for one of the area's leading custom architectural firms. In 2005, Jeremy started his own drafting firm where he provided design services as well as construction administration services to homeowners and builders in the area. In 2007, Jeremy combined his skills to form Sterling Custom Construction, LLC and began building custom homes and performing renovations. Inspired by nature, builders and architects, Jeremy strives to build finely crafted homes and renovations that his clients and their families can enjoy for generations.
Janice Bishop-Owner/Office Manager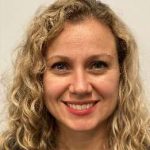 Janice Bishop was born on the coast in Durban, South Africa. She spent her early childhood living in an area of Durban called "the Bluff." She enjoyed spending time exploring the local tidal pool at "Cave Rock" and escaping the local predators, namely monkeys and snakes. At age 10, she moved with family to the Wilmington area, quickly embracing the similar coastal lifestyle. Being both artistic and analytical, Janice was drawn to the field of graphic design where she spent 5 years as a typesetter and designer. Later, playing to her analytical side, she spent 8 years as an office manager for a local accounting firm. Today, when not chasing her two beautiful children, Gavin and Sydney, she runs the office side of Sterling Custom Construction, LLC, making sure that our clients' finances are organized and well taken care of.
Rhett Coleman-Project Manager
Rhett is a Wilmington native and spent his teen years helping out in the family plumbing supply business. He holds an associate degree in sustainable technology and a bachelor's degree in building sciences. He is our project manager and, as such, is an integral part of day-to-day operations, whether it is making sure the site is clean, delivering material so work can continue uninterrupted, or walking clients through a job to discuss project details.
Gary Bishop – Project Manager
With over 40 years of experience, Gary brings a wealth of knowledge to the Sterling Custom Construction, LLC team. Local to the Morehead City area, he has spent many years in the construction industry working in framing, interior trim, and cabinet building. His "old salt" experience ensures no detail is missed throughout the project.
Company Accomplishments
With over 15 years in the industry, Sterling has become a name synonymous with quality construction.
Winner of 2021 Star Award for most unique residential home
Mobius Project: Winner of 2021 Matsumoto Architecture Award
Best of Houzz Design Award 2015, 2016, 2017, 2019, 2021
Member of CBUSA and Cape Fear Builders Guild
Member of NAHB and WCFHBA
North Carolina Unlimited General Contractors License since 2008